Why Is Libya Closing Its Ports To Migrant Population?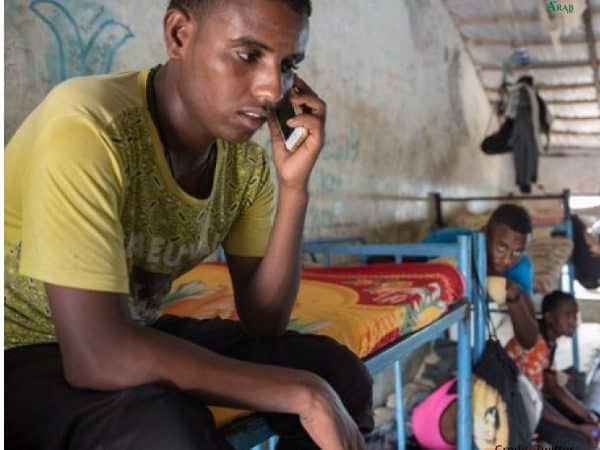 Libyan coastguards can no more save migrant boats at sea. A recent incident where the guards wished to send back more than 200 migrants back to Libya, the effort came to knot's end when Tripoli government refused to take in such migrants.
They refused to let them disembark and according to the UN migratory agency IOM. In 2017 Libya signed a deal with Italy where it was decided that those found escaping from Africa towards Europe via Libya coastline, would be brought in as asylum seekers and taken care of in detention centers. However, tales of ill-treatment and torture have been rampant in such detention centres.
Now Libya's UN recognized government in Tripoli is plainly refusing to take people back at a time when the world is trying to unite and fight the largest pandemic in three decades facing humanity.
European governments have already been taking harsher measures to stop migrants since the start of the coronavirus crisis. Strangely, despite repeatedly health warnings of social distancing, asylum seekers are continuing to risk their lives and use various sea routes to escape from torture and wars in order to reach Europe.
Both Tripoli and Italy have now declared its ports unsafe until the time the widespread curfew and lockdown situation is not lifted over these two countries. However, there are horrific tales of purposeful sabotages on ports being ensued in order to ensure migrants cannot be deported. One such incident was reported through an Alarm Phone, a hotline service for migrants in distress at sea.
A set of migrants, who were allegedly boarded by the Maltese navy roughly 20 miles south-west of Malta, were eventually rescued by the Maltese authorities.
According to Human Rights Organisations, "Most of the ports on the Mediterranean are now becoming completely inaccessible to those who want to evade war-torn zones and move to peaceful spots in Europe. The pandemic is posing to be an ideal cover for most EU nations to evade their responsibility to give a safe passage to such migrants."
Sadly also, the Corona Virus outbreak has forced many charities to concentrate their aid efforts elsewhere, while other rescue groups, such as Sea Watch and SOS Méditerranée, have not returned to international waters after being quarantined for 14 days after their last missions at the end of February. War conditions continue to be on a hot and cold mode in countries like Libya and Syria.