Erdogan will focus on reforming the Domestic Policy after Biden's election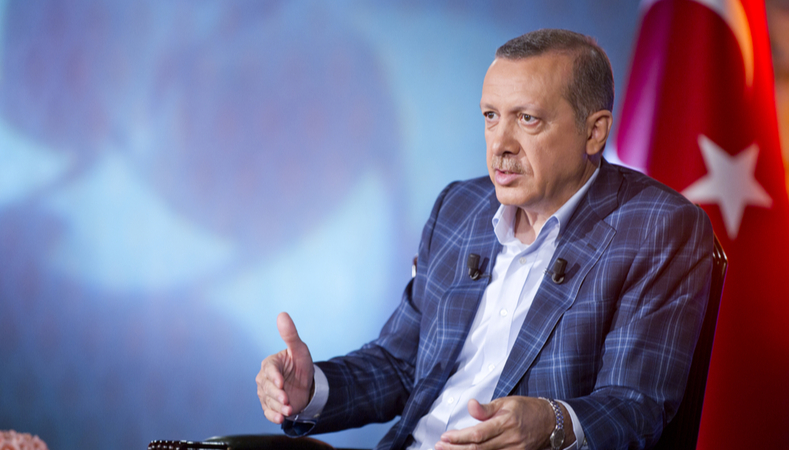 Erdogan's ruling Justice and Development Party (AKP) has long ruled Turkey.For some time, it has emerged that Erdogan's dictatorship and political intransigence have led to his perceived deteriorating domestic policy. Erdogan now faces political challenges in foreign and domestic affairs. NATO and the United Nations have focused on his military operations in Libya, the Mediterranean Sea and the disputed Nogorno Kharabakh region.
At the same time, he is under pressure from domestic politics. Turkish leader has been accused of violating citizens' rights, arresting hundreds of intellectuals, human rights defenders, academics and politicians in the wake of the failed 2016 coup. Turkish President – Erdogan is unexpectedly seeking to re-engage with his country's "patriotic allies" to reform Turkey's judiciary and domestic politics. He wants to alter the view that he is a dictator. He wants to be a "peace making leader" since the election of Joe Biden.
Erdogan is feared by President-elect Joe Biden, since he was previously close to current President Donald Trump. Turkey's president now realized he has lost his only remaining ally in Washington. He wants to create a stable political environment between him and the newly elected US president. When Biden won the presidency of the United States, Turkish president realized that his free hand was over.
Earlier Trump has been providing political support to Turkish opposition leaders and has called for Erdogan to be ousted. When Biden takes office in January, Erdogan started to launch a plan to overhaul Turkey's judiciary, while the Turkish parliament has passed a law "restoring Turkish energy and mining companies established abroad." He wants to avoid new sanctions from the new Biden.
The US election also changed Erdogan's attitude towards domestic policy, especially in the judiciary. This time the Turkish president seems to have realized that, when Trump left, his days of independence were also over. Erdogan should lower his crackdown on opposition leaders, academics, human rights defenders and Kurdish candidates in Turkey and now appears to be wary of Biden's treatment of Ankara. Erdogan, in a bid to find a better relationship with Biden, is working to reshuffle the judiciary sector. For a long time, the human rights situation in Turkey has been deteriorating, with anyone who is seen as an opponent of Erdogan's rule being arrested or threatened.