Erdogan's Failure has Caused Turkey's economy to collapse rapidly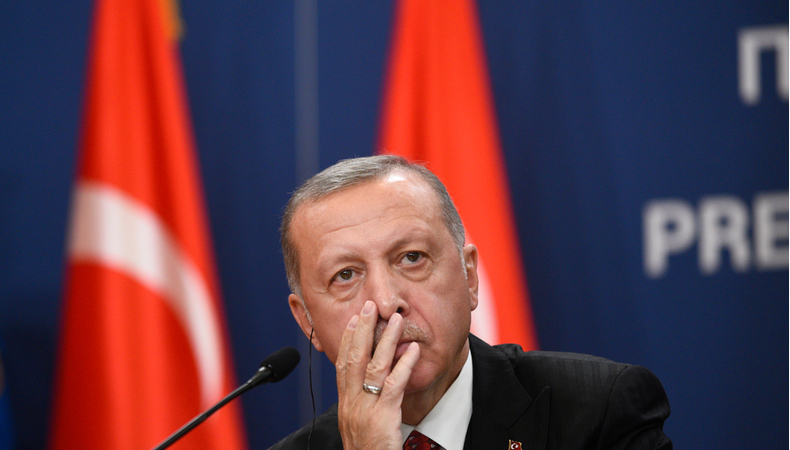 Since Erdogan's takeover, Turkey's economy has been in shambles. People's lives are being affected by the depreciation of the lira against the dollar and the euro. Meanwhile, Turkey's unemployment rate has recently risen, leading to effect living standards. Turkey's military is growing, fighting a lot of fight warzone, whose last fight was in Nogorno Karabakh and Libya.
All of these factors and the suspension of many Arab countries turkey exports have caused the Turkish economy to decline. Saudi Arabia has recently banned exports from Turkey, which has caused a great deal of bloodshed in the Turkish economy. Turkey's economy has been steadily declining since the end of 2018, according to the country's statistics agency, and is set to decline by 2.4 percent by the end of the year. This was the last time the economy had slowed down, which has been struggling since early 2018.
Despite President Erdogan's attempts to boost the country's economy, it has been unsuccessful and the Turkish currency is depreciating. But with growing fears over the country's economy has declined in investor's confidence since 2016, undermining Erdogan's financial strategy. The real cause of the current crisis in the country came in 2018. August, as tensions between the United States and Ankara escalated. Trump has repeatedly tried to impose economic sanctions on Turkey.
Economists and the Turkish opposition have criticized Erdogan's ruling party for the bloodshed in the national currency, and it is feared that Turkey has spent a large part of its foreign exchange reserves to support the weak national currency. According to Goldman Sachs, Ankara has spent more than $ 100 billion of its savings in 2020 to support the depreciation of the lira. This has created internal tension within the ruling party: prominent members have left in the past two years due to strong criticism of the government's finances and the Turkish president personally.
Meanwhile, Turkish Finance Minister Berat Albayrak, the son-in-law of President Recep Tayyip Erdogan, resigned last month amid mounting recession and a weakening currency. His resignation comes a day after Erdogan replaced the head of Turkey's central bank. Critics say the catastrophic economic policies have put the country's economy in jeopardy, with lira falling 30 percent this year, a sign of President Erdogan's failed financial policies.
It was Erdogan who started the war against France by insulting Macron and bought the S-400 from Russia. It is Erdogan who is bringing Azerbaijan mercenaries from Syria and making them continue the war against Armenia, the same Erdogan who started the war against Greece in the eastern Mediterranean. All of these things attributed to the economic collapse that has befallen Turkey since Erdogan's tenure.