Twitter must act against Iranian Supreme Leader's account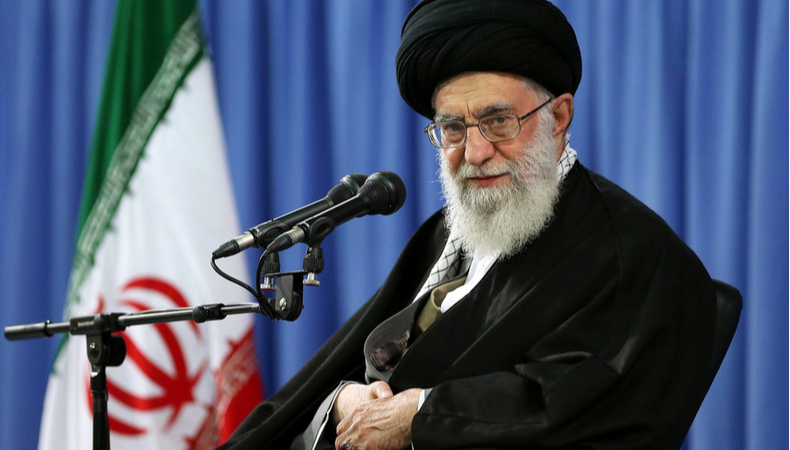 Donald Trump's Twitter and Facebook ban in the aftermath of the violence at the US Capitol Hill has triggered a relevant debate around the need for censoring disinformation and fake news spread by other world leaders.
On the day the tech giant banned Trump's personal Twitter account, it also removed a tweet from Iranian supreme leader Ayatollah Ali Khamenei's English account. In the tweet, the supreme leader called for a ban on importing COVID-19 vaccines from the US and the UK, saying that they are "untrustworthy".
"They're completely untrustworthy. It's not unlikely they would want to contaminate other nations," he said in his tweet.While Twitter took down the tweet from his English account, affirming that it violates the rules of the social media platform, it is still visible on his Persian account.
It was only after massive pressure and criticism from social media users, Twitter took action against Khamenei's English account. However, he kept posting fake information on his Persian account. Even as his English account (@Khamenei_IR) is not Twitter-verified, it has been regularly posting the Supreme Leader's remarks and comments spreading lies and inciting violence towards Israel and the United States.
Read more | Rohani: if Joe Biden returns, Iran goes back to the nuclear agreement
On several occasions, Iranian activists have called for the suspension of Khamenei's social media accounts for spreading fake news and misleading the world, particularly regarding the COVID-19 pandemic.In March 2020, Twitter temporarily suspended various Twitter accounts of the Iranian Supreme Leader, including English, Persian and Arabic, only to restore them after hours. In a country where Twitter has been banned since 2009, Khamenei and his allies have been using the social media platform to spread lies and incite violence. At the same time, Iranian President Hassan Rouhani and other high-ranking officials have been active on Twitter.
As per a recent Twitter poll by Arab News, around 70 percent of the users (total 1,091 votes) supported the ban of Iran's supreme leader from the social media platform.While Twitter has been clamping down accounts for spreading disinformation in recent weeks, there is a need for the Tech giant to amplify and diversify its actions to address the issue at hand. It is time for Twitter, Facebook and tech firms to strictly check the remarks and statements made by authoritarian leaders and other top officials to spread lies and misinformation.