EU stands by Greece and urges Turkey to take back migrants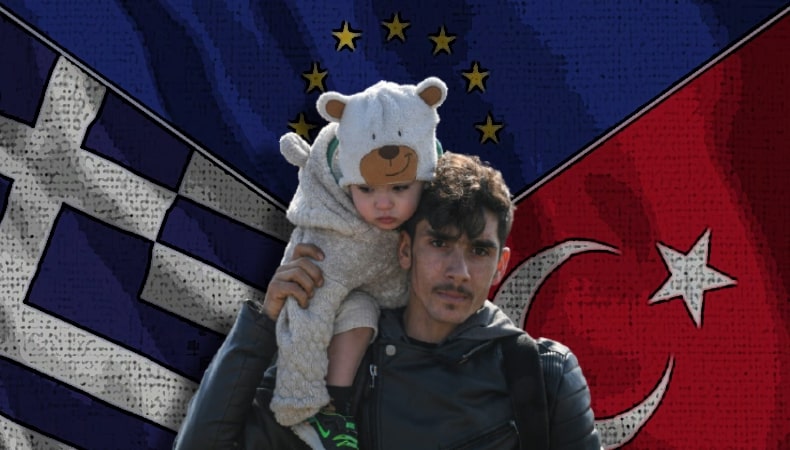 In a move to resolve the ongoing migration issue between Turkey and Greece, the European Union officials on Monday asked Ankara to immediately take back the migrants who could not avail asylum in Greek Islands. The EU officials asked Turkey to abide the 2016 migration deal, as per which it was decided that Ankara would take in refugees applicants whose asylum applications were rejected by the Greek islands.
EU Home Affairs Commissioner Ylva Johansson during her visit to the Greek island of Lesbos said,"I call on Turkey to urgently resume the return of migrants from Greece." The island was currently hosting over 8,000 asylum seekers. Her comments came a week ahead of the meeting between EU and Turkish officials, scheduled to discuss migration and other regional issues. The ties between the two have already taken a downturn after Turkish President Recep Tayyip Erdogan's recent withdrawal from Istanbul Convention, which aimed at protecting women from any form of violence.
Greece's Migration Minister Notis Mitarachi joined in Johansson's plea, urging Ankara to take back 1,450 migrants whose asylum applications had been rejected by the country. Over the past two years, since the rule of conservative Prime Minister Kyriakos Mitsotakis who got elected in 2019, the country adopted a strict migration policy. The country, giving priorities to its local issues has not been keen on opening any more refugee camps. "The islanders will not allow the construction of permanent camps on Greek and European borders," Mitsotakis said in a statement.
Of late Athens' security forces have been accused of illegally pushing back migrants and exposing them to greater dangers at sea. Mitarachi invalided the accusation and said, "We strongly deny that the Greek coast guard has ever been involved in pushbacks." He added, "We understand we are causing a loss of tens of millions of euros to smuggling networks, and that could have played a role in the kind of fake news we hear about the Greek coast guard."
Besides the migration issue, Greece and Turkey has been as loggerheads over the decade-old maritime issue and the recent oil exploration by Ankara in Eastern Mediterranean waters. Last year in August, Turkey sent the Oruç Reis, a survey ship escorted by warships, to conduct energy exploration research in contested waters of Eastern Mediterranean. Athens and Cyrus claimed right over those waters and objected to Turkey's seabed resource exploration drive and asked the country to stop its "illegal" activities with immediate effect.