How Lebanon's election is turning into a chaotic affair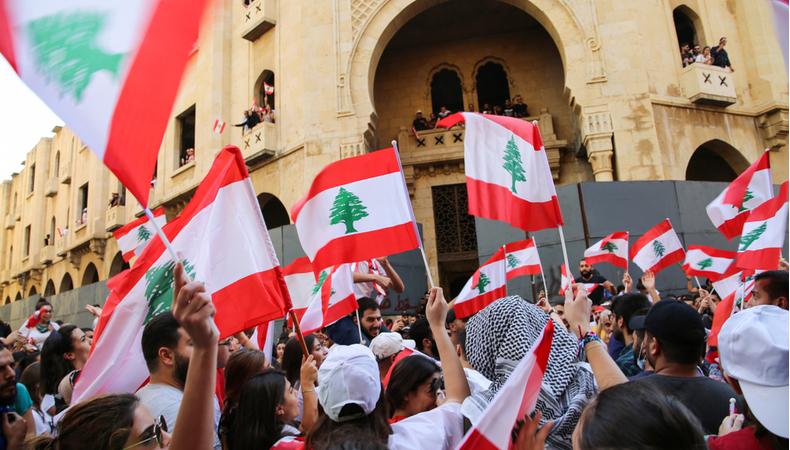 Lebanon–Lebanon is to hold its elections in spring of 2022. And this has triggered ripple effect in the power arena in country. Last month the Parliament had passed a series of amendments to Lebanon's electoral law that will govern upcoming elections. But the otherwise seamless process has turned into a complicated affair after President Michel Aoun and his son-in-law Gebran Bassil opposed the amendments.
The most critical amendments are two. The first amendment by Parliament has set the election date for March 27, 2022, preponing it by month and a half from expected date of May 8. Second amendment permitted voting by Lebanese of the movement, as was in 2018, on specification that they would vote for candidatesLebanese in their areas of origin instead of those who were part of a special six-seat diaspora limitation. President Aoun has refused to sign on the new law. Parliament cannot block a legislation but can very well delay it by sending it back for additional amendments to the Parliament.
By preponing the election date, majority of blocs, led by Hezbollah and the Amal Movement, which is led by the Parliament Speaker Nabih Berri, can pursue few agendas. The first is to alienate young voters who wpuld have turned 21 years old in May, which is the voting age in Lebanon. By doing so they would effectively shrink an electorate that stands largely against the political leadership. And secondly, they have attempted to weaken the diaspora vote. A majority of diaspora voters are, like Mr Bassil, a Christian. He envisions to win many diaspora votes as he is identified as the official who took the lead in yielding voting rights to them.
Read | Lebanon Gets Approval For Gas Imports Without US Sanctions
Mr Bassil has vowed to appeal the amendments to the Constitutional Council. If the council takes time to decide on the issue, it could delay the registration process of diaspora voters, and thereby the elections. This is enough to please many parliamentary blocs whose future power hangs in hand of election outcome.
The prime takeaway from the status following amendments is that the political leaders have power to prevent any change over the political system in accordance to their own stride.