Libya, Egyptian delegation in Tripoli for the first time in six years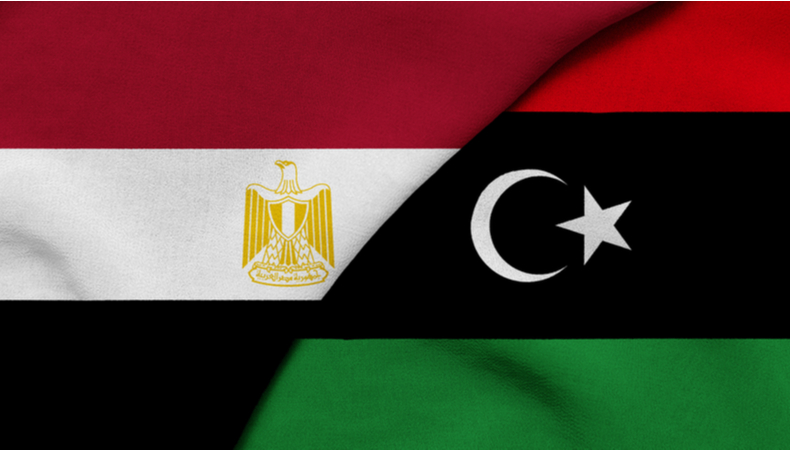 On Sunday morning, a delegation of senior Egyptian officials arrived in the Libyan capital for the first time since 2014. Interior Minister in the Government of National Accord, Fathi Bashagha, described the meetings as "fruitful and constructive," indicating that discussions focused on the modalities to improve joint-security and cooperation in the field of intelligence between the two countries.At the end of the meeting, Bashagha confirmed in a tweet that greater collaboration between the two countries is needed to protect common interests and the entire region's security from the threat of terrorism and organized crime.
Bashagha also stressed that "our relations with Cairo are very important, and we look forward to consolidating relations with all brother countries," adding that "Libya will be a point of consensus and convergence, not an arena of dissonances and conflicts." The ambitious Tripoli Minister of the Interior reiterated that "there is no way to put an end to the Libyan crisis except by giving priority to the power of logic."
That is Cairo's first official visit to Tripoli in six years. The country is among the main supporters of the Libyan National Army (LNA) aligned with the Libyan Parliament based in the east of the country. During the intense talks, the two parties also discussed the modalities to support the ceasefire agreement, and the Joint Military Committee (5 + 5)'s outcomes to support international efforts on political dialogue and exit the current crisis with political and peaceful means.
Read more : Libya, turning point in Lockerbie investigations
Egypt played a key role in restarting negotiations between the eastern authorities and the forces affiliated with the Tripoli GNA. After a year of military operations to free the capital from armed militias and terrorists, the LNA has partially withdrawn behind the "red line" of Sirte and Al-Jufra defined by Cairo. Previously, the US secretary of state, Mike Pompeo, expressed the U.S. desire that Egypt and Turkey, which militarily supports the GNA, could dialogue directly to put an end to the disputes in Libya and in the eastern Mediterranean.The Egyptian mission to Tripoli follows the visit of the Turkish defense minister, Hulusi Akar, who met his Libyan counterpart Salah Eddine al-Namroush, minister Fathi Bashagha and the president of the High Council of State Khalid al-Meshri among the celebrations.