Tunisia: Kais Saied helms democratic efforts amid obstacles from Ennahda Movement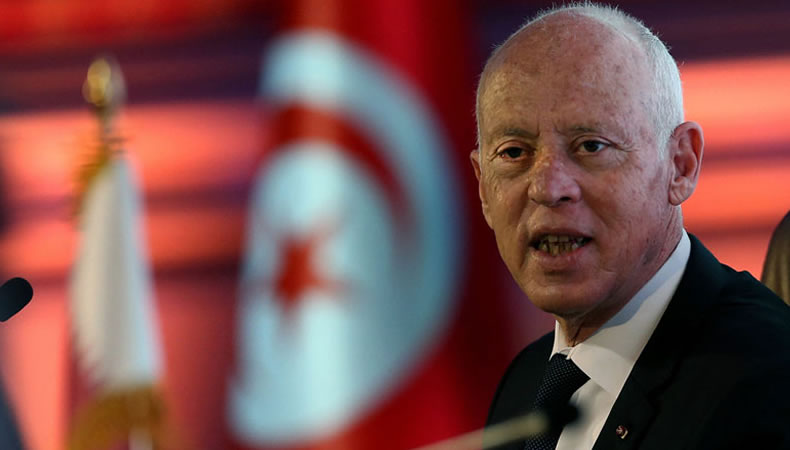 Tunisia– Amid ongoing political tensions, Tunisia's Renaissance Party or the Ennahda Movement is disrupting the efforts of President Kais Saied to bring much-needed stability to the country. On July 25, 2021, President Kais Saied took a bold move to depose the Ennahdha-supported government and suspend the activities of the movement in parliament in order to save newly-attained democracy and bring stability economic crisis.
According to Saied, sweeping changes were brought to Tunisia's political system with the aim of sustaining democracy and upholding rights and freedoms won in the 2011 revolution. Furthermore, dramatic steps were made to overcome the escalating health and financial crisis in Tunisia in the aftermath of the COVID-19 pandemic in the country.
Massive support to changes
The Tunisian army supported the decision taken by the President to give a second chance to the country's fledgling democracy. Furthermore, tens of thousands of Tunisians from all sections of society took to the streets to celebrate the Saied's decision. Many Tunisians are seeing the development as a fight against corrupt political and business lobbies which were ruining the country. With the support of US Secretary of State Anthony Blinken, President Saied also vowed to uphold the individual rights of Tunisians in the wake of the political changes.
Related Posts
Ennahda's terror links
However, the self-defined Islamist Ennahda movement, having links to terrorist groups, continue to create chaos in the country. Several reports have confirmed connections of Ennahda Movement officials with terrorist groups, including the Muslim Brotherhood. Ennahda Party co-founder and Tunisian Parliament Speaker Rached Ghannouchi has been accused of contacts with Qatar and Muslim Brotherhood-affiliated figures in Libya.
The Qatar regime has been actively mobilising finances to Islamist movements including Muslim Brotherhood and Tunisia's Ennahda Party to promote their agenda. Ghannouchi had also been allegedly taking advantage of his position as the speaker of the Tunisian parliament to support the regional agenda of the Muslim Brotherhood in the country.
Last year, local media reported that Tunisian prosecutors are investigating foreign campaign funding and anonymous donations to the Islamist movement Ennahda. Earlier this year, an Ennahda Party official was placed under house arrest over serious suspicion of terrorism.
Call for terror designation for Muslim Brotherhood
Leading political parties in the country have time and again called on the parliament to designate the Muslim Brotherhood as a terrorist organization, to all efforts in vain. Abir Moussi, head of the Free Constitutional Party, had expressed concerns over threats to the national sovereignty of Tunisia due to alleged links between Muslim Brotherhood and the Ennahda movement.