Iran bans entry of US, UK covid-19 vaccines, Iranian leader calls them 'untrustworthy'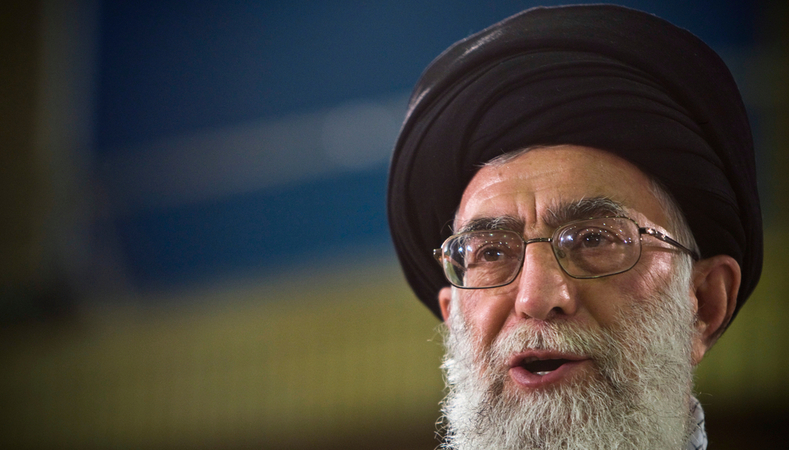 During a televised speech on Friday, Iranian supreme leader, Ayatollah Ali Khamenei said that Iran would not import the Covid-19 vaccines from US and UK. He expressed his suspicion over the credibility of the vaccines developed by the companies based out of US and UK, two of its arch rivals. Hence, he announced ban on imports of American Pfizer-BioNTech and Britain's Astrazeneca Covid-19 vaccines.
Khamenei said, "Imports of US and British vaccines into the country are forbidden … They're completely untrustworthy. It's not unlikely they would want to contaminate other nations." He expressed similar distrust for vaccines developed by France and said, "I really do not trust (them), sometimes they want to test (their vaccines on other countries)."
Khamenei added, "I am not optimistic (about) France (either)." Referring to the scandalous episode of getting HIV infected blood supplies from France in 1980s and 1990s, he said, "Given our experience with France's HIV-tainted blood supplies, French vaccines aren't trustworthy either."
The hardliner leader of the Islamic Republic said that the country would approve the vaccine imports from "safe" places. Though he did not give out any names but many observers believe that Iran is most likely to import the Covid-19 vaccine prepared by China or Russia. He also has been encouraging Iran's efforts to develop its own vaccine. The country began human testing of its vaccine in December and said that its home-grown vaccine would be available by spring.
Read more : Iran seizes South Korean Tanker over $7Bn Frozen in Korean banks
In December, Iran's Revolutionary Guard Gen. Mohammad Reza Naghdi warned against the intake of any vaccine prepared by rival nations said the Guard "does not recommend the injection of any foreign vaccine" as they include genetic material known as messenger RNA, which direct cells to make proteins.
Since the incumbent US President Donald Trump withdrew from the 2015 nuclear deal with Iran, accusing latter of violations and imposed more sanctions, the ties between both the nations have been in a downward spiral. The tensions triggered last year in January, when US in an airstrike, killed Iranian top General Qassim Suleimani.
Iran has been looking forward to transition in US presidency from Trump to Joe Biden, who would officially take over the role on January 20. Biden signalled willingness to join the 2015 nuclear deal, on the condition that Iran stopped its nuclear weapons development program. As a response to this condition, Khamenei said Tehran was in no rush for Washington to re-enter the deal, but wanted it to lift sanctions on immediate basis.