Why Are Israeli Russian Wishing To Leave?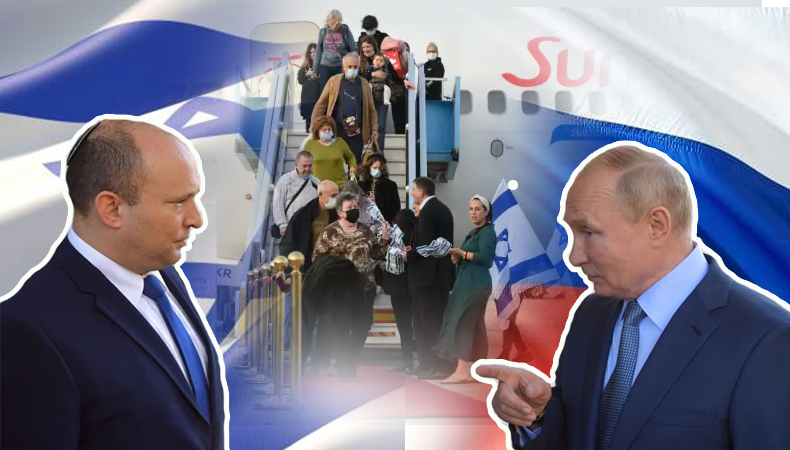 Russia– A Jewish agency situated in Russia has landed up in trouble for sending off desiring Israelis back to home. The Jewish Agency, also called Sochnut, was set up in 1929 and assisted Jews worldwide to settle in Israel. That emigration is called "Aliyah" in Israel.
Blame it on the Ukrainian war but a huge number of Russian Israelis are now moving out of Russia only to arrive to settle in Israel this year, according to Israeli media.
In response to this, as a spoilt child reporting his toy stolen, Kremlin has got its justice ministry to go to court in a bid to shut down the Russian branch of this Jewish Agency. As a result, a case at Moscow's Basmanny District Court has been filed citing unspecified legal breaches. A hearing is set for 28 July.
Related Posts
In response, Nachman Shai, Israel's diaspora affairs minister, said "Russian Jews will not be held hostage by the war in Ukraine" and "the attempt to punish the Jewish Agency for Israel's position on the war is pathetic and insulting".
There have been rumors about Russia planning an attack on Israel sooner. This is despite the fact that Israel has not joined the far-reaching international sanctions against Russia over its invasion of Ukraine. However, this could also be a retaliatory action by Kremlin when in April Russia protested after then Israeli Foreign Minister Yair Lapid (now interim prime minister) had accused Russia of war crimes. Mr. Lapid defended Israel's vote to suspend Russia from the United Nations Human Rights Council.
It is no surprise that Russians have not supported the war in Ukraine. Tens of thousands of them and of mixed nationalities have gone abroad since the 24 February invasion of Ukraine, including many young professionals, but it is not clear how many will stay abroad. Their destinations include Georgia and Armenia in the Caucasus, the Baltic states, Turkey and the United Arab Emirates.