Why The 'Two State' Solution Is Impossible For Palestinians?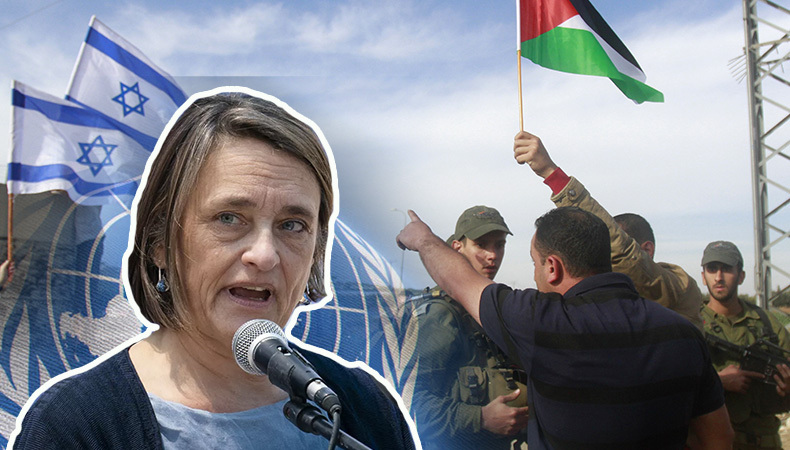 Palestine– Palestinians cannot be ignored and if they are, the 'two state' solution will not work for too long. As the Israeli illegal settlement continue to expand in occupied territories of the West Bank.
For a two-station settlement to work, Palestinians have to be given what is rightful theirs. This has been communicated by Lynn Hastings, the UN deputy special coordinator for the Middle East Peace Process who recently addressed the Security Council and stated emphatically that there needs to be "immediate steps to reverse negative trends and support the Palestinian people."
She further added that, "There is no substitute for a legitimate political process that will resolve the core issues driving the conflict. We must focus on reaching the ultimate goal: two states living side-by-side in peace and security, in line with UN resolutions, previous agreements, and international law."
Israel has been continuing with its innumerable acts of racism and human rights violations making the lives of Palestinians living in Israeli region living hell. As of now, nearly 700,000 Israelis live in illegal settlements in the West Bank and East Jerusalem, which Israel illegally occupied during the 1967 war.
Related Posts
Most of them are also responsible for brawls, fights and religious disturbances within the areas where Palestinians have tried to build their homes. What is more shameful is that the systematic spread of these illegal settlements are also eating into areas in West Bank where Palestinians could have used land of livelihood purposes.
Since 1967, Israel has mercilessly demolished hundreds of Palestinian homes without giving any heed to the Oslo II Accord for Area C to be vacated and given for resettlement of Palestinians. According to the Israeli human rights group Btselem, the demolitions tied to the families of suspected attackers is a form of collective punishment.
Hastings also cited a lack of Israeli-issued building permits for Palestinians, which are nearly impossible for Palestinians to obtain. Between 2016 and 2018, Israel's civil administration received 1,485 building applications from Palestinians for Area C of the occupied West Bank, and approved only 21 of them – a greenlighting rate of only 1.4 percent. The UN official's remarks come after a near month-long reporting period from 27 June to 21 July.