A judge orders seizure of cargo ship docked in Lebanon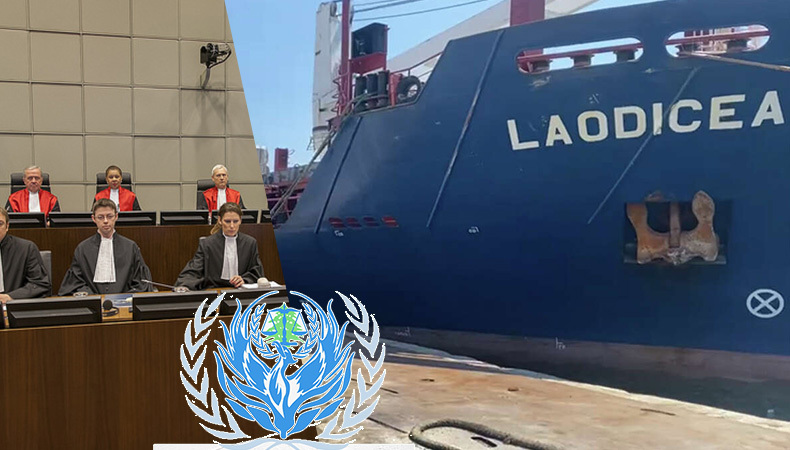 Lebanon–A judge on Friday ordered the seizure of a cargo ship docked in northern Lebanon carrying 5,000 tons of flour because it was allegedly stolen from Ukraine.
The cargo is owned by Loyal Agro, a grains trading company in Turkey. The company reportedly said it had provided Lebanese customs with documentation stating that the source of the cargo was legitimate. The company further said that it had sought to import 5,000 tonnes of the flour on the ship to Lebanon to sell to private buyers, not to the government of Lebanon.
However, the Ukrainian Embassy in Lebanon said that they suspect that the vessel was taken from Ukrainian stores. The Embassy said that a judge in Ukraine had issued a ruling to seize the vessel and the cargo after an investigation.
Related Posts
Recently, the foreign minister of Lebanon, Abdallah Bou Habib, said that he had received a number of warnings from Western countries after the arrival of the ship at the port of Tripoli. According to Reuters, Ukraine wants to negotiate with Lebanon regarding the terms of transfer of cargo to Lebanon.
What did the company say?
A Loyal Agro spokesman reportedly said that the cargo had initially been destined for Syria, but they decided to send 5,000 tons of flour to Lebanon because the country was facing shortages of bread. Reportedly, the company had some 8,000 tonnes of flour and 1,700 tonnes of barley for Syria. The spokesman further said that the flour could be sold for up to $650 a ton in Lebanon, compared with $600 in Syria.
According to media reports, the Russian embassy said it received no information about the Syrian vessel or a cargo brought to Lebanon by a private company. Earlier, Russia denied Ukrainian allegations that it had stolen Ukrainian grain.