Why Is Everyone So Angry In Lebanon?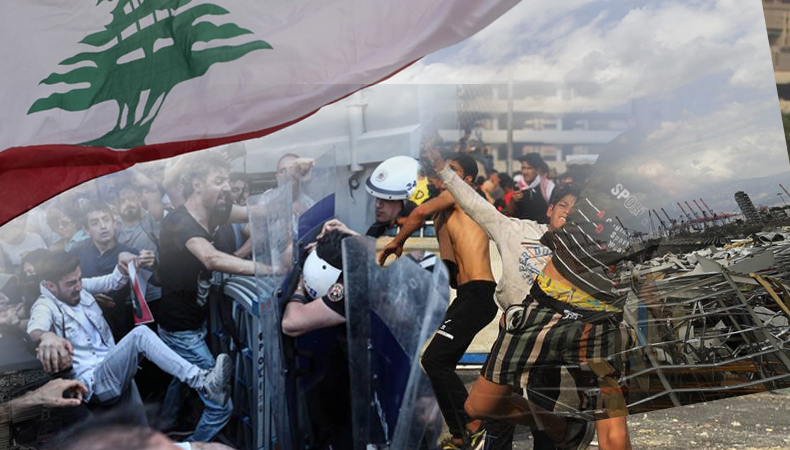 Lebanon– In a global survey, it has been ascertained that Lebanon has come on the top position of the world's most angry country. In a survey conducted by the Global Emotions report by the US analytics and advisory company Gallup, people from 140 countries were spoken to about their levels of resentment, satisfactions, worry or sadness levels about issues in life. Many spoke about their anger towards economic slowdown and government handlings and Lebanon seems to have scored the top position here.
As well as being the angriest nation, Lebanon also ranked high for the number of people expressing worry and sadness while scoring low on smiling and being well-rested. The others in the race are also Middle eastern nations with Turkey and Armenia taking the second and third positions. Iraq, where 46 per cent of people answered "yes", was next, followed by Afghanistan, at 41 per cent.
Fear and anxiety have a way of making things bitter and negative. These are predominant feelings in the minds of Lebanese. The Lebanese have further ranked at the top or high on the list of countries whose people experienced more negative feelings. One cannot blame the nation as they have been trying to manage hyperinflation and bad economic slowdown like conditions through the last two years. They are the second saddest and most stressed after Afghanistan.
Related Posts
Lebanon is also a worried country, ranking third after Afghanistan and Brazil in the survey's anxiety category. The poll, however, does not explain what is behind such negative feelings.
All in all, the survey found that people worldwide felt more worried, stressed and sad than at any time in the past 16 years. They also had fewer positive experiences than they did in 2020. As for the well-rested countries, Lebanon ranked at the bottom of the list, below Afghanistan and Ukraine, while Indonesia, Malaysia and Mongolia secured the top three places. Gallup's emotions research adds to the World Happiness Report, an annual benchmark index from the United Nations.