Canada withdraws extradition treaty with Hong Kong over China's new security law, Hong Kong officials 'disappointed'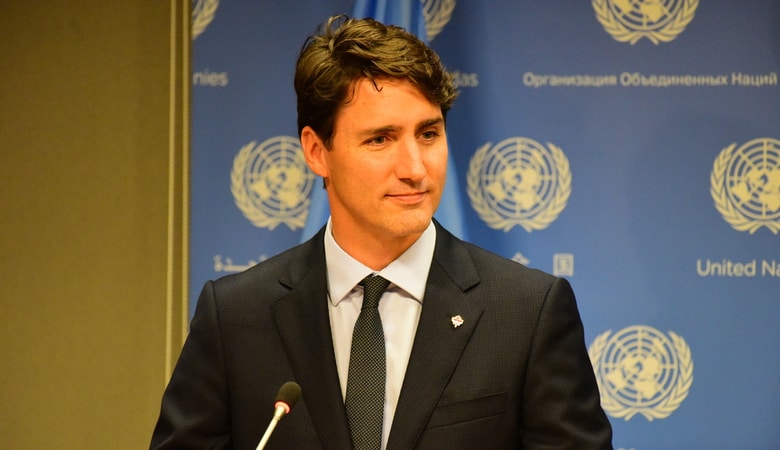 On Friday, Canadian Prime Minister Justin Trudeau announced that the country was withdrawing its extradition treaty with Hong Kong and welcoming immigration applications from Hong Kongers in a backlash against China's new national security law. Trudeau said, "We are also suspending the Canada-Hong Kong extradition treaty … we are also looking at additional measures, including around immigration," he said. Though he did not give details of other measures his administration was considering.
With regard to about 300,000 Canadians who live in Hong Kong, Trudeau said,"We will continue to support the many connections between Canada and Hong Kong while also standing up for its people." The Canadian leader also called the oppressive Chinese legislation, which was enforced earlier this week, a threat to the "one country, two systems" principle, which was supposed to be followed for 50 years after Britain returned its colony to China in 1997.
On Saturday, in response to Trudeau's decision, Hong Kong's newly appointed security chief, John Lee realised a statement expressing his disappointment towards Ottawa. Lee said, "The Canadian government needs to explain to the rule of law, and explain to the world, why it allows fugitives not to bear their legal responsibilities." Lee told a radio program on Saturday that Canada's move was letting politics override the rule of law.
Canadian Foreign Minister Francois-Philippe Champagne also slammed the communist regime's "secretive" way of legalising the bill to a aid any objection. He said, "This is a significant step back in terms of freedom and liberty … we had been hoping Beijing would listen to the international community and reverse course."(There's) a deep reflection in many capitals around the world as to how best to deal with China and its assertiveness," Champagne added.
Besides Canada, Germany, Britain and US also strongly opposed  concerns the new law, which was enforced to suppress and detain anyone which demands democracy in the territory, on charges of sedition and anti-national activity. Both Canada and China have been at loggerheads with each other since the Canadian government detained Huawei Technologies Co's chief financial officer on the US request in December 2018. The US issued her arrest warrant on the suspicion of violations of sanctions imposed on Iran. 
A week after Meng Wanzho's arrest, two Canadian Michael Kovrig, and Michael Spavor, held in China on espionage charges. The relations between the two got further tensed as last week Trudeau right away rejected China's proposal about the exchange of the two for Wanzho's release.