Company offering Saudi Arabia's new pilgrim luggage transit service displays its security measures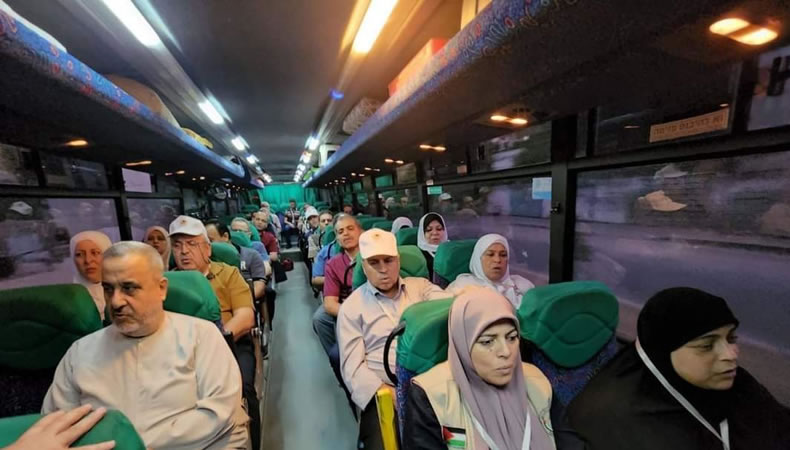 Saudi arabia–The aviation services company Jeddah Management Company has provided additional information about how the service will operate and the security measures that will be in place following this week's announcement by Saudi of a new luggage service for pilgrims that will allow them to avoid carrying it to the airport themselves.
24 hours prior to their trip, the convenient service will pick up their luggage from their lodging in Jeddah, Makkah, or Madinah, transport it to the airport, and handle the check-in process.
JMC's operations manager, Ameer Al-Sulaimani, gave a tour of the location where the luggage would be kept, gave us a glimpse inside one of the specially outfitted vans that will transport the luggage in the safest manner possible, and described how the service will work. He claimed that Saudi Arabia 'took the initiative (for this year's Hajj) to provide unique services for pilgrims in Jeddah, Makkah and Madinah.'
Related Posts
These services will be offered by a third party and will begin at the Hajjis' home. The Hajjis' residence will serve as the starting point for JMC's check-in procedure, after which all of their baggage will be cleared and boarding passes and baggage tags will be issued.
According to Al-Sulaimani, the gathered bags would be brought to a location for security checks, including X-ray scans. He then unlocked the van and demonstrated how each luggage tag has a distinct number to aid in preventing tracking mistakes. He claimed that in developing the procedure and ensuring that the trucks are outfitted with all necessary technology to give a comprehensive service, including a tracking system, camera, electronic scales, and a wrapping machine, the aviation team drew on all of its considerable knowledge.
According to Al-Sulaimani, "at the time these trucks pick up individual items of luggage, every piece will be loaded individually to ensure no damage occurs and that every luggage is secured with a belt while it is being moved from the residence of the airline client to the airport."
"We are able to track the vehicles all around the Kingdom. Through a camera and handheld device, we can also engage in live communication with the passenger," he added. The wrapping machine is used to secure the luggage before it is picked up to ensure its security.
"All travellers will be reassured that their luggage is sealed, and they will find the seal intact when they receive it in their nation or place of residence at the arrival stage. With the following passenger, the tag numbers won't be repeated. There is only one numbered tag, and it is for this piece of luggage," said Al-Sulaimani.