EXCLUSIVE: Ghannouchi returns to threaten bloodshed in Tunisia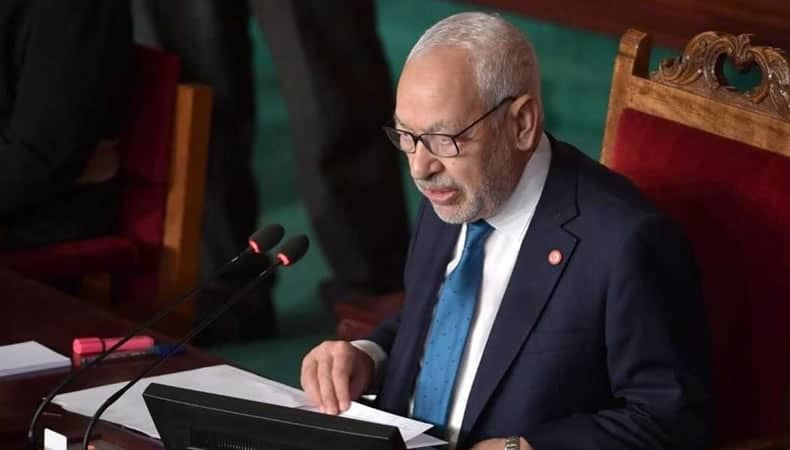 Short of other valid arguments, Rachid Ghannouchi, president of the Tunisian Islamist party, Ennahdha, and head of Parliament whose activities have been suspended by the President of the Republic Kais Saïed returned to threats of bloodshed, in an interview with the British newspaper "The Independent."
The leader of Ennahdha said "that he has shown great wisdom and moderation up to now" in imposing restraint on his supporters. Ghannouchi, who less than ten days ago, appeared alone in protest before the People's Assembly in Bardo would have asked his supporters to withdraw on July 26, the day after Kaïs Saïed decided to dissolve the government of Hicham Mechichi, revoking the immunity of deputies. Ghannouchi specified that by doing so, he has so far avoided a bloodbath among Tunisians.
Returning to threaten, Ghannouchi warned that this moderation cannot last indefinitely, posing as a defender of Tunisian democracy. No step back, therefore, despite the success that President Kais Saied is enjoying after bringing the North African country out of the health emergency with over 500,000 doses of the anti-covid-19 vaccine administered in one day only.
Ghannouchi confirmed that President Kaïs Saïed categorically rejects any dialogue, thus breaking with the Tunisian tradition that began in 2013, and that he has been able to preserve the democratic process. The head of state acts at the request of the masses, who loudly asked Saied to act quickly to save the nation from the dangerous abyss it was falling.
Ghannouchi continues to disengage himself from the responsibilities of the crisis suffocating the Tunisians, making sure that the blame for the current situation in the country falls, mainly, on the coronavirus. But the people know who is responsible for over 20,000 deaths that could have been avoided. The head of Ennahdha invited Kaïs Saïed to resume the dialogue and avoid any extension of the ARP suspension, after thirty days, allowing the implementation of the necessary reforms.
In his inflammatory propaganda, however, Ghannouchi did not mention the internal divisions of his party with the growing accusations by his brothers of the current situation the party is experiencing. The leader of the Islamist party, Imed Hammami, has accused Rachid Ghannouchi and his clique, composed mainly of Noureddine Bhiri and Abdelkarim Harouni, of being the cause of the misfortunes that Ennahdha is experiencing at the moment.
He explained that the crisis had been brewing for more than a year, stressing that a decision of the Shura council blocked the party's institutions, which became an instrument in the hands of Ghannouchi and his band. Hammami revealed that there is a motion signed by half of the council members, in addition to the one signed by the youth of the party, calling for the dissolution of the governing council. He warned that if the leadership is not confirmed, the detractors of Sheikh Ghannouchi will leave the party, even if it means forming another one.