Kushner arrives in Morocco with the first direct flight from Israel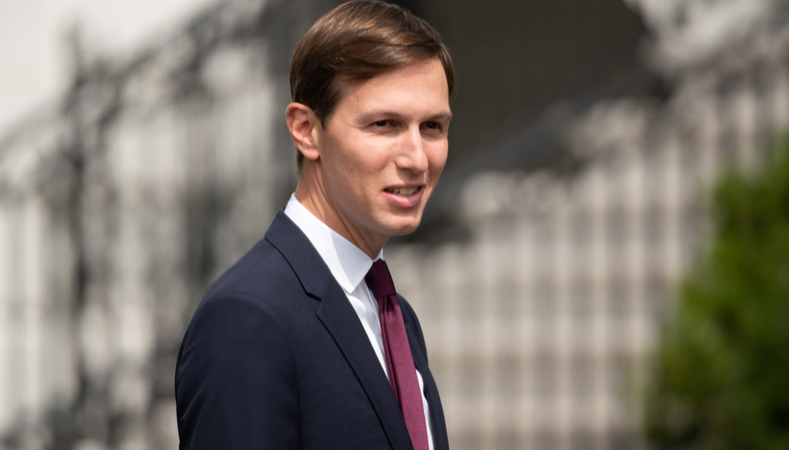 The US presidential adviser, Jared Kushner, will visit Morocco from Israel. He will arrive today with the first direct flight after the resumption of relations between the two countries. The kingdom is the fourth Arab country to make this decision recently under the auspices of President Donald Trump.
The resumption of relations between Morocco and Israel will probably follow the signing of several agreements. This recovery also includes the facilitation of direct flights between the two countries and the development of relations in the economic and technological fields, as announced on November 10 by the Moroccan Royal Court.Every year, about 70,000 Jews visit Morocco, most of them from Israel, but with no-direct flights.
Many of them come to celebrate religious ceremonies in Moroccan Jewish shrines.Kushner's arrival in the kingdom from Israel also represents one of the achievements of the Trump administration in the Middle East, less than a month before his term expires. In exchange for the resumption of relations with Israel, Morocco obtained US recognition of its sovereignty over Western Sahara, in conflict with the Algerian-backed Polisario Front.
Trump's decision also included the announcement of the United States' intention to open a consulate in the city of Dakhla in Western Sahara.The Western Sahara issue is considered a national issue in Morocco, just as it is for the Palestinian cause. The announcement by the US of the recognition of Morocco's sovereignty over Western Sahara in exchange for the kingdom's normalization of its relations with Israel was a bombshell, according to the political science researcher Khadija Mohsen Fannan in an article on "Orion 21."
While Moroccans around the world celebrated "the Moroccan of the Sahara," local authorities banned two demonstrations in Rabat against the normalization of relations with Israel last week.At the international level, Russia, Algeria, and the Polisario Front consider the recognition by the United States of Moroccan sovereignty over Western Sahara illegal, as it contradicts the resolutions of the United Nations Security Council.
Morocco had previously established diplomatic relations with Israel, where some 700,000 people of Moroccan descent live. In the 1990s, they signed the Oslo Peace Agreement, before Morocco officially concluded these relations after the Palestinian uprising in 2000.The suspension of official relations between the two countries did not prevent the continuation of trade for 149 million dollars, between 2014 and 2017, according to Moroccan media.
Additionally, a Franco-Israeli Chamber of Commerce bulletin said Morocco is among Israel's top five customers in Africa.The editor of the Moroccan daily "Al-Ahdath," known for being close to the royal family, Ahmed Al-Sharia, said in an article published in the Jerusalem Post that the resumption of relations with Israel confirms a partnership that has been in place for 60 years, including cooperation in the field of intelligence and security.