No country met World Health Organization air quality standards in 2021: Report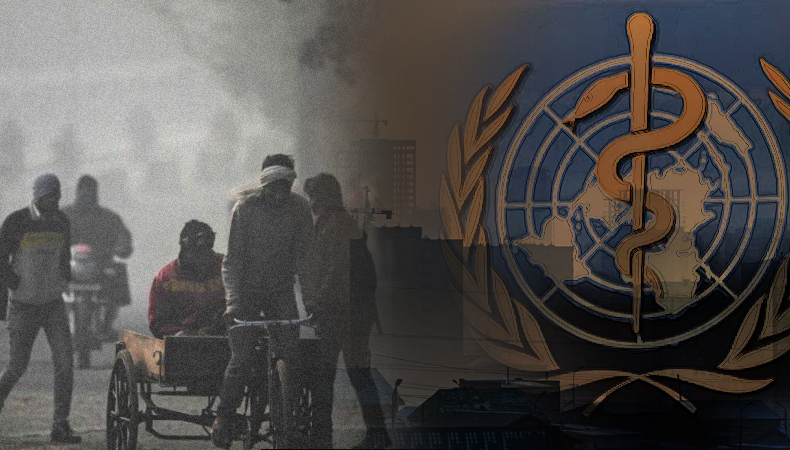 No country managed to meet the World Health Organization's (WHO) air quality standard in 2021. The IQAir data revealed this on Tuesday. IQAir, a Swiss company that makes air quality monitors and air purification technologies, shared the report on air quality. A survey of pollution data in 6,475 cities showed that smog rebounded in some regions after a Covid-related dip.
According to the report, in September 2021, the WHO issued guidelines that cut acceptable annual exposure of small and hazardous airborne particles known as PM2.5 to 5 micrograms per cubic meter of air. Not a single country achieved that strict standard in 2021.
Reportedly, only 3.4 per cent of the surveyed cities met the standard in 2021. As many as 93 cities saw PM2.5 levels at 10 times the recommended level. Christi Schroeder, air quality science manager with IQAir, said, "There are a lot of countries that are making big strides in reduction."
Related Posts
Air quality
The report ranked the air in Bangladesh as the world's most polluted in 2021, with PM2.5 concentrations of 76.9 micrograms per cubic meter. India's overall pollution levels worsened in 2021. The capital of India, New Delhi, remained the world's most polluted capital. The worst countries are Bangladesh, Chad, Pakistan, Tajikistan and India.
According to the report, Central and South Asia had some of the world's worst air quality. China fell to 22nd in the PM2.5 rankings in 2021, down from 14th place a year earlier. Hotan city was China's worst-performing city, with average PM2.5 readings of more than 100 micrograms. As per the report, the cleanest air was found in the South Pacific island nation of New Caledonia (3.8). Finland, a Northern European nation, had the lowest PM2.5 concentrations among developed nations (5.5). Concentrations in the United States were 10.3.