Saudi Arabia: AlUla 'snapper' uses drone to catch 550m-year-old Fish Rock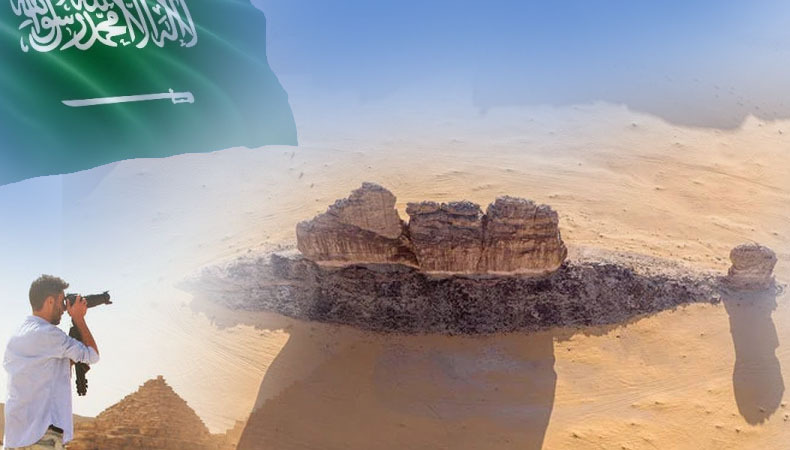 Saudi arabia– The desert of AlUla in Saudi Arabia, home to UNESCO (United Nations Educational, Scientific and Cultural Organisation) World Heritage sites, has a new rock formation to add to its growing list of natural wonders.
Khaled Al-Enazi, a Saudi professional photographer from AlUla, a city in the Medina Region in north-western Saudi Arabia, documented Fish Rock, a 550-million-year-old formation, in July. He reportedly found the 550 million-year-old Fish Rock while using a drone to explore the AlUla area for possible photographic locations.
In an interview with Arab News, Al-Enazi said, "I quit my job as a police officer to free my time and practice photography as a full-time career." While shooting at the desert of AlUla, he found a strange rock shape that looked like a giant fish.
Related Posts
He was the first to publish his findings on Fish Rock. Subsequently, his video went viral on social media. Saudi geologist Thamir Al-Harbi said that the rock is about 550 million years old and dates back to the Cambro-Ordovician era. He further said that the rock and its surroundings resembled a fish swimming in the ocean.
The desert of AlUla in Saudi Arabia
AlUla is best known for its beautiful nature and desert landmarks, including Elephant Rock, Hegra, the old town, Al-Diwan, Ikmah, and the Lion Tombs of Dadan. Experts believe that many attractions are yet to be discovered in AlUla.
It is a global tourist destination in the Kingdom of Saudi Arabia's northwest. It is also home to desert landscapes, rock formations and some of the Middle East's most significant ancient sites.
AlUla's Hegra Archaeological Site was the first World Heritage property to be inscribed in the Kingdom. Last year, the Royal Commission for AlUla (RCU) signed a long-term strategic partnership with UNESCO to develop AlUla's cultural landscape and promote understanding of the global importance of heritage.