The real reasons for Erdogan's next visit to Azerbaijan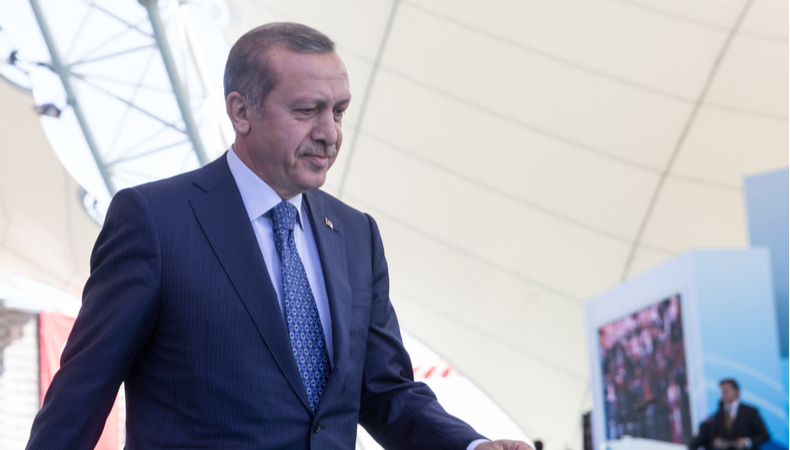 Turkish President Recep Tayyip Erdogan will visit the Azerbaijan capital Baku on December 9, the Turkish presidency announced Thursday. Ankara has been Azerbaijan's first supporter in the conflict with Armenian-backed separatists in the Nagorno Karabakh region.
Erdogan's two-day visit will be the first for a foreign head of state to Azerbaijan since the ceasefire, which ended several weeks of fighting in early November, and sealed Baku's gains from the region.In another context, Azerbaijan announced today to have lost 2,783 of its soldiers in the fighting. That is the first statement from Baku on its military wounds. In the past, it merely mentioned the number of Azerbaijani civilian victims as a result of the war.
According to "Daily Sabah", a news platform close to Muslim Brotherhood, which make propaganda pro-Erdogan, the Turkish president to attend victory celebrations with his Azerbaijani counterpart next week. He will be in Baku on Dec. 9-10 to attend the military parade to mark Azerbaijan's victory in liberating the "occupied Nagorno-Karabakh region."In reality, the reasons for Erdogan's visit are not limited to celebrating the brave soldiers of Azerbaijan, but there will be long, far more interesting bilateral meetings awaiting him. First, from an economic point of view, Erdogan will discuss how the small country can compensate him for the help provided.
The second is the formalization, through a probable military agreement such as the one signed with Libya, to send own troops and employ Syrian mercenaries, which will have to withdraw within a maximum of three months from the North African country. While many are returning to Syria, the agreements with Russia provide for these Syrian mercenaries to be kept occupied by Ankara so that President Bashar al-Assad could re-establish his authority over the entire Syrian territory. To do this, Erdogan and his officers filled the heads of these thousands of young Syrians with propaganda videos and other bullshit describing the new "sultan" as Mohammed II, defender of Muslims, as well as the new conqueror who will revive the Ottoman Empire.
Erdogan, then will arrive in Baku to discuss regional issues, including the establishment of the observation center with the Kremlin to monitor the cease-fire, the duties of the Turkish troops, and economic relations, with Azerbaijani President Ilham Aliyev.Aliyev repeatedly said during the conflict in Nagorno-Karabakh that if there was to be peace, Baku required to see Ankara at the negotiating table.
Following the November 10 signing of a Russia-brokered peace agreement to work toward a comprehensive resolution, Turkey agreed with Russia that its troops would also watch the cease-fire. On Tuesday, Erdogan and Putin reached a deal to settle a joint observation center in Nagorno-Karabakh as soon as possible. The cease-fire is considered a victory for Azerbaijan and a loss for Armenia, whose armed forces withdraw according to the peace deal.