Top 10 best Air Forces in the world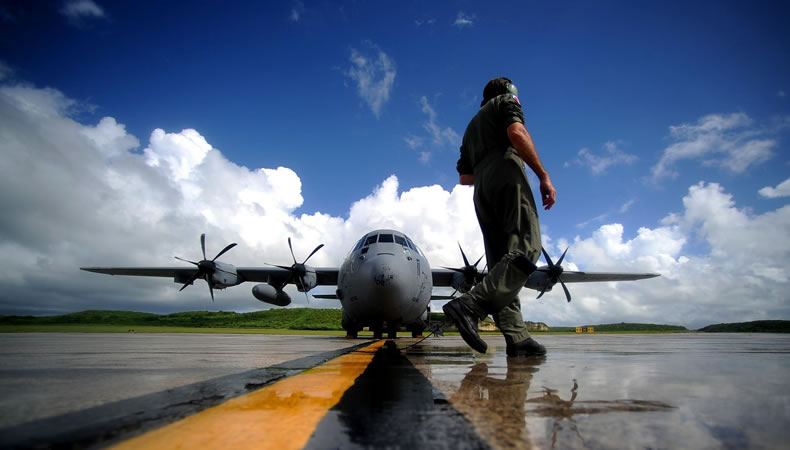 Who reigns supreme in the sky? It is a difficult effort to list the world's best air forces. A variety of elements must be considered, including the aircraft's quality and number, operational readiness, type and age, and location.
The United States Air Force
The US Air Force is at the top of the list, with the most advanced and capable force and aircraft! Its size and capabilities are well-known. F-22 Raptors, F-35, F-15, and F-16 fighters are among the 5,600 aircraft in the USAF's inventory. It also operates strategic bombers such as the B-2, B-1, and B-52, as well as C-5, C-17, and C-130 airlifters.
Did you know that it was the first air force in the world to fly stealth combat aircraft, fifth-generation fighters, and a commitment to an all-stealth combat aircraft force? The United States Air Force is also in charge of two legs of the nuclear triad, which includes 450 intercontinental ballistic missiles and the strategic bomber force.
Russian Air Force
Russia boasts a big fleet of fighter planes, transport planes, attack helicopters, and bombers, none of which have been imported! It has 1,500 combat planes and 400 military helicopters at its disposal. It also has 2176 fixed-wing planes, 1319 fighter/multirole planes, 181 bombers, and 21 radar planes.
The Israeli Air force
The Israeli Air Force, also known as the 'Air and Space Arm,' was established on May 28, 1948, shortly after Israel's independence. It has a small air force, but it is highly skilled and well-equipped with contemporary equipment. It maintains a high degree of preparedness, with many of its pilots being among the world's best-trained.
Related Posts
Indian Air force
The IAF, the world's fourth largest air force, was founded on October 8, 1932, and has about 1,850 aircraft in service. It is also one of the world's most powerful air forces. The Indian Air Force operates a number of contemporary aircraft, including the Russian-built Sukhoi Su-30. Because of India's strong bilateral connections with Russia, its military equipment is always up to date and of the highest quality.
People's Liberation Army Air Force
The Chinese Air Force, also known as the PLAAF, has 395,000 active personnel and 3,370+ aircraft as of 2020. After the United States, it may be the only country with fifth-generation fighters! The Chinese Air Force has 1,232 fighter jets, 371 attack helicopters, 224 transport helicopters, 314 trainers, 111 special operations helicopters, 911 helicopters, and 281 attack helicopters.
Japan Air Self-Defense Force
The Japanese Air Force must be included in any discussion of the top 10 air forces in the world. Over 300 air superiority and multirole fighters have been built to protect Japan from threats in the air, on land, and at sea. The Japan Air Self-Defense Force has 12 fighter squadrons as of 2019. Seven of them are Mitsubishi F-15J pilots, three are Mitsubishi F-2 pilots, and two are still McDonnell Douglas F-4 Phantom II pilots.
Egyptian Air Force
The Egyptian Air Force is a huge force with a variety of aircraft. It is said to be the first international customer for the Rafales, which were produced in France. The Egyptian Armed Forces have inked a contract with French company Dassault Aviation to purchase 30 Rafale fighter jets, which will be delivered in May 2021.
Republic of Korea Air Force
The Korean Air Force (as of 2020) has 65,000 people and 740 aircraft. It was founded on October 1, 1949. It replaced F-5s and F-4s with F-16s and produced the T-50 Golden Eagle, an advanced trainer that can transform into a multi-role fighter.
German Air Force
The German Air Force was established on January 9, 1956, and currently has 27, 620 people and 465 aircraft (as of April 2020). The Luftwaffe is the most battle-tested air force in the world, and it played a crucial part in World War II.
Royal Air Force
The Aerial Warfare Force of the United Kingdom was founded on April 1, 1918. It is the world's first independent air force. The Royal Air Force now has an operating fleet of numerous types of aircraft, all of which are classified as "leading-edge" in terms of technology by the RAF. It has a total of 33,200 active personnel, 1,940 Royal Air Force Reserve members, 3,300 reserve personnel, and 832 operational aircraft.