What is Sand Diplomacy that Iran, Iraq, and other regional nations have embarked upon?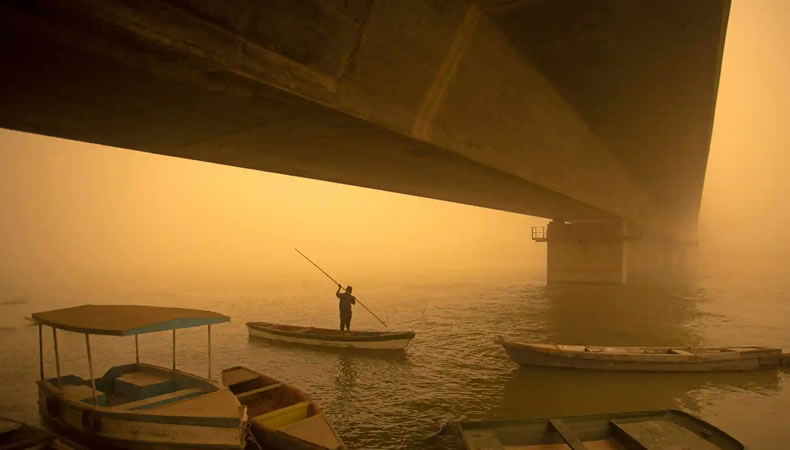 Sandstorms have become a usual event in Syria, Iraq, Iran and Kuwait along with the neighbouring region. The unprecedented number of natural catastrophic events is wrecking havoc in region, thus prompting the countries to agree on collective need of action to address this increasingly common problem.
The collaboration
To work in this collaborative direction, Iran's Foreign Minister Hossein Amir-Abdollahian took the initiative and spoke on phone with Syria, Iraq and Kuwait counterparts. It was agreed that each country's environmental institutions along with foreign ministries would be travelling to Syria and Iraq to collaborate in this direction. It was also suggested that Saudi Arabia would be brought into the mix.
The sandstorms creating nuisance in the region
Past two months have seen around nine sandstorms in the region that have created nuisance – delayed flights, school closures and health problems. Apart from Syria, Iran, Iraq and Kuwait other countries like Saudi Arabia too have been affected by the sandstorms. The lives of thousands have been disrupted and many have been hospitalized due to health implications.
Related Posts
Spokesman of Iran foreign ministry Saeed Khatibzadeh said that for the past two months Iranian and Iraqi officials have been working together to address the sandstorms. Syria has been the latest country to join this group of 'Sand Diplomacy' with hopes of more nations to join in.
Not a new phenomenon
Sandstorms are not a new phenomenon in the region, but the reason of concern is the frequency with which they are hitting the region. According to experts the major reason behind frequent sandstorms is water management. Taking up just one example, majority of Iran's water is used in agriculture causing rapid depletion of ground water.
Another reason, according to experts, is construction of dams in Turkey. This has further led to drying up of lakes and rivers in Iran and Iraq. And lastly climate change cannot be ruled out as one of the main reason. Decreased rainfall in region has further aggravated the problem in region – less rain leading to less vegetation and more dust and sand.