Why Has Israel Closed Down All Palestinian Civil Right NGOs?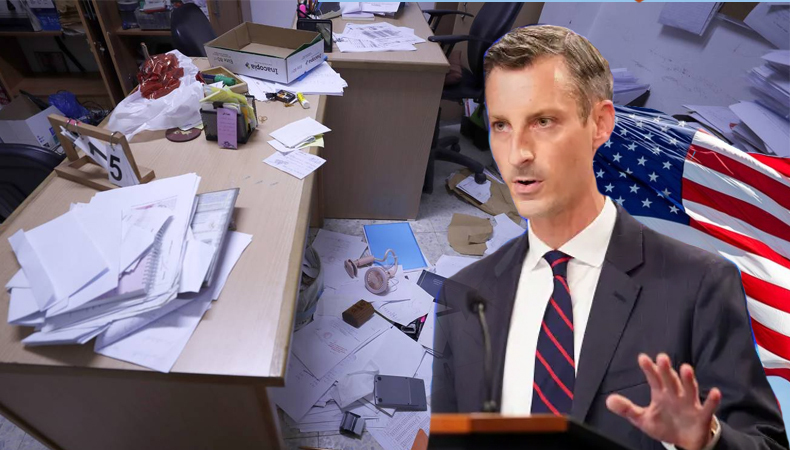 Israel–Palestine has been losing on all fronts, and those living in Israel are the most vulnerable. Recently, Israeli government kept its promise and closed shop for many Palestinian run non-governmental organizations.
This incident has been isolated to the Ramallah region where Israeli forces raided many NGOs; something that has been vehemently opposed by the US. Equipment was confiscated, and offices welded with steer bars. It was no short of a scene out of an English movie.
"We have reached out to the Israeli government, including at senior levels, including here from Washington, as well as from our embassy in Jerusalem, for more information regarding the basis for these closures," State Department spokesman Ned Price said to the media.
Several other human right and civil right organisations have also been targeted in West Bank. Those involved in the raids were Israeli police and personnel. Some also went ahead and broke doors and windows, besides checking computers, disconnecting cameras and equipment. Many doors are pasted with notes stating establishments to be 'illegal.'
Related Posts
Speaking to the media, Mr. Price has said that Washington had emphasized the importance of allowing civil society organisations to continue their work in the West Bank and Israel. "We have conveyed the message that there must be a very high bar to take action against civil society organisations."
Israel told the US that a "high bar" was met before it took action against the groups and said that it would share information regarding the closures. "We will form a conclusion on the basis of that information," Mr Price said.
Israeli Defence Minister Benny Gantz said the groups were operating "under the guise of performing humanitarian activities to further the goals of the Popular Front for the Liberation of Palestine terrorist organisation to strengthen the organisation and to recruit operatives".