World's best sniper 'Wali' joins Ukraine's fight against Russia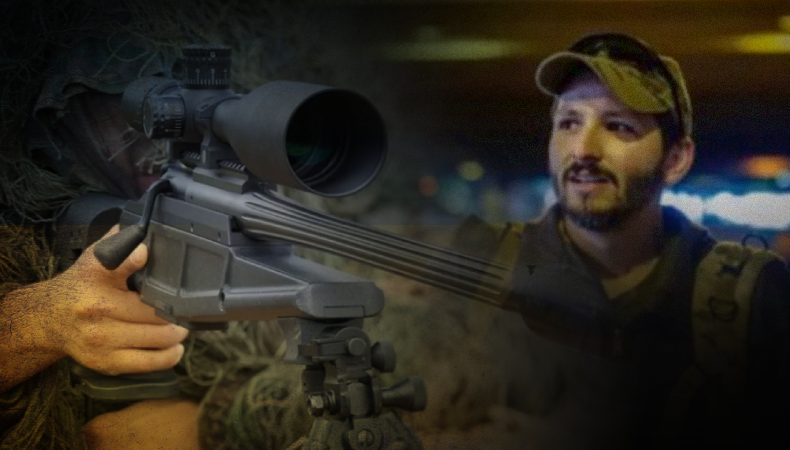 Ukraine– One of the world's best snipers, 'Wali', arrived in war-torn Ukraine this week to fight the Russian forces. Wali killed six Russian forces in just two days.
Wali, a French-Canadian computer scientist, arrived in Ukraine on Wednesday as part of the Canadian contingent. He said that he felt "like a firefighter" when Ukrainian President Zelenskyy called on foreigners to join Ukraine's fight against Russia. He reportedly said, "I want to help them."
Who is Wali?
Wali is considered one of the best snipers in the world. A good sniper can provide 5-6 kills per day and a great sniper can get 7-10. Wali, a 40-year old scientist, can provide up to 40 kills per day on a productive campaign.
Related Posts
He served twice in the Afghanistan war during the operations in Kandahar. He earned the name Wali, which means protector in Arabic, during his stint in the Afghanistan war between 2009 and 2011. He started killing dozens of enemies with his sniper rifle during the war. His arrival in Ukraine is a big deal for the country. He was part of the Royal 22nd Regiment during his fighting days. Reportedly, he also fought in the same Canadian unit as the sniper with the world's longest kill (3.5 km).
In an interview with CBC News, Wali said that his wife opposed the idea of him coming to Ukraine. However, Wali wanted to help Ukrainians to fight against Russian forces. Wali also has a baby back home. The baby will turn one next week while his father fights the war in Ukraine.
Russia's invasion of Ukraine
Russia invaded Ukraine on February 24. The war resulted in the death of several hundred civilians in Ukraine. Since Russia began its invasion, the officials of Ukraine urged foreign volunteers to help the country in fighting the Russian forces. Zelenskyy announced the formation of an "international legion" of 16,000 foreign volunteers on March 3.