G20 Summit Discusses Possibility Of Debt Extension To World's Poor Nations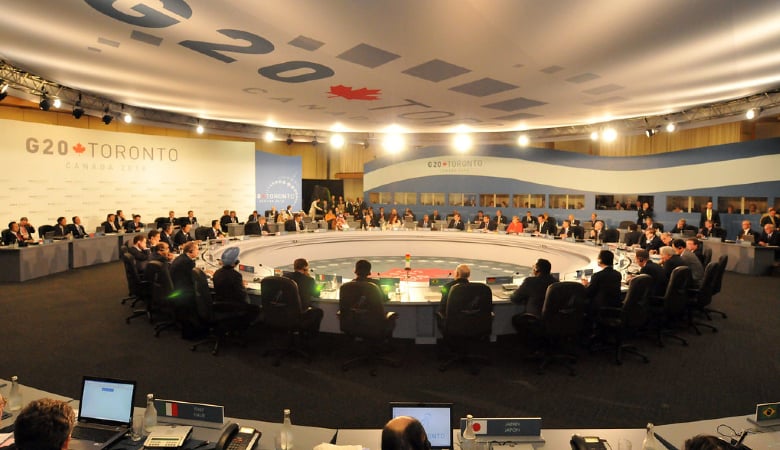 Post coronavirus recovery does not look promising, according to a G20 Summit hosted by the Saudi Arabia via video conferencing.  Finance ministers and central bankers from across the globe are figuring out ways to recover from the Corona virus led recession and a growing need to support poor nations that are seeking debt relief at such unprecedented times.
Reports suggest that 41 out of the world's 73 poorest nations have already applied for the G20's debt service suspension initiative. Most nations believe that a united strategy might work better. Chaired by Saudi Finance Minister Mohammed Al-Jadaan and central bank governor Ahmed Al-Kholifey, the discussions come a day after the European Union held its first face-to-face summit in five months to discuss a post-virus economic rescue plan.
According to Kristalina Georgieva, the International Monetary Fund's managing director we must be brace for impact, as we are surely to be hit by a second wave of the virus attack. She has also warned against global economy facing sustained headwinds, despite some signs of recovery.
Read More: Kremlin Masterminds Cyber Theft On British COVID19 Vaccine Research
While the G20 nations had agreed to a debt extension scheme for the poorer nations in April for a year, to the tune of $11 trillion, France feels the ripple effect will continue into end of 2021. The French Finance Minister Bruno Le Mair is requesting for an extension on the moratorium. As of now, only 41 out of the 73 listed poor nations have consumed funds leaving the fund balance to a $9billion in 2020. Many non for profit groups as asking for repayment to be deferred by at least two years.
According to Argentina's Foreign Minister Felipe Sola, the G20 should look at setting up a global "solidarity-based fund" to address the increase in poverty in virus-battered countries. But all said and done, the most influential and economically strong economies are themselves treading on thin ice. It is known for a fact that the world's 20 most industrialized nations are currently, themselves scrambling to defend their virus-wracked economies amid forecasts of a deepening recession. Whether the G20 will find the creative will to help the world's poorest nations, and can support a debt relief extension or waiver (in some cases) remains unclear.