New Year celebrations kill a Syrian refugee in Lebanon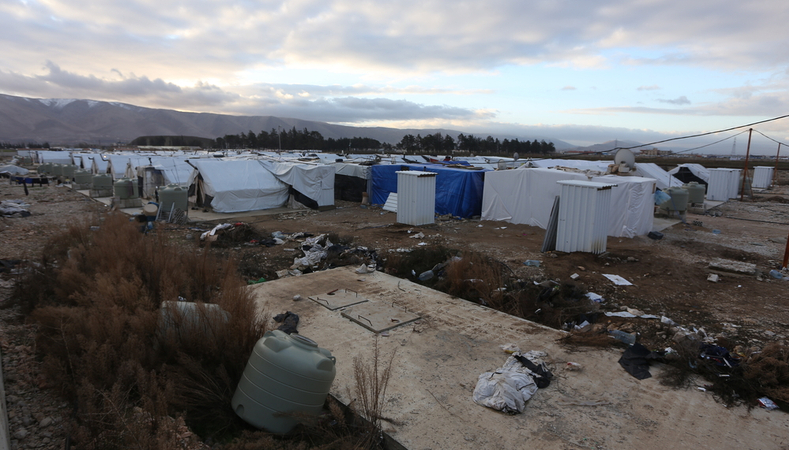 A vacant bullet fired at midnight to celebrate the start of the new year killed a Syrian refugee, in a phenomenon that the authorities have not been able to curb despite awareness campaigns for years. Another shell penetrated a plane of the Lebanese company Middle East Airlines parked in Rafik Hariri International Airport.
The National Agency reported that the Syrian refugee died "after being hit by a stray bullet that entered her head in the Al-Taybeh camp" for Syrian refugees in the city of Baalbek, who witnessed heavy bullets fired in the air during the celebrations for the end of 2020. The phenomenon of shootings in the air is of great concern in the country, with the continuous victims, the last of which was the famous footballer Muhammad Atwi, wounded in August and died the following month.
A campaign launched a few days ago by the Internal Security Forces under the hashtag #reckless_bis_better to warn about the dangers of this phenomenon failed to reduce victims and injured. Social media users, in Beirut and various areas, posted images and videos documenting live bullet shooting at midnight. One of them wrote on Facebook: "The bullets of reckless people." Another asked the source of the lead price, at a time when the country is experiencing its worst economic crisis.Security forces warned Thursday that "stray bullets fell inside the airport, threatening aviation safety, the lives of travelers, and arrivals." However, this did not stop a bullet from penetrating a plane.
The incident involving a Syrian refugee is only the latest episode in an already exasperated picture. According to UNHCR, more than eight years into the Syria crisis, Lebanon hosts the largest number of refugees per capita in the world, with the Government estimating that 1.5 million Syrian refugees are present in the country.
Lebanon also hosts more than 17,000 refugees of Iraqi, Sudanese and other origins, and more than 200,000 Palestinian refugees under UNRWA's mandate. The presence of such a large refugee population in a small country facing an economic crisis, high unemployment, pressure on infrastructure, and environmental challenges increasingly risks affecting inter-community relations and social stability.
The UN agency for refugee affirmed that local integration in Lebanon is not an option provided by the Government, so it worked towards securing durable solutions outside the country. In 2020, UNHCR tried to submit up to 8000 Syrian refugees and 900 refugees of other nationalities for third country resettlement.