Why Is Nelly Attar Climbing World's Second Highest Peak K2?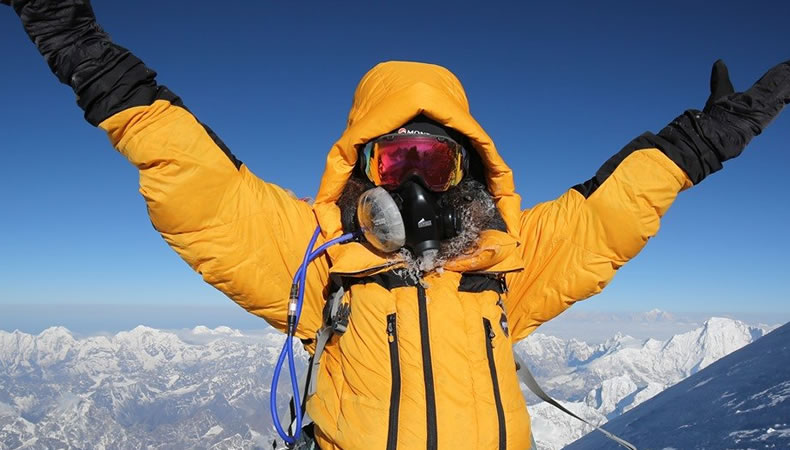 Nelly Attar is on her way to become the first Arab women to climb the mountain K-2 as she embarks on a 50day journey to make the Arab nations proud. A Lebanese brought up in Saudi Arabia, she has climbed many other peaks in the past.
Choosing the world's second highest mountain peak as her destination, she has said that she is using her journey as a way to inspire change and courage in Arab women. K2 is known to be the most dangerous climb because of its rough treacherous terrain and a rough weather. Adjudged as the second highest after Mt. Everest, it is situated at a height of 8,611 meters (28,251 foot).
There are simply very few men leave alone women who have climbed this mountain. In 2014, three Nepali women led the first all-female team to climb what most mountaineers consider a much tougher challenge than Everest.
Related Posts
Attar has already climbed the Mt. Everest and 15 other peaks across the length and breadth of the world. Her journey has started today on the June 20, as she tells the media that her father's recent death has prompted her decision to take on this task and focus on creating history for the sake of women.
Beyond Move Studio, she has worked on numerous public sector initiatives to get people active across the Kingdom, including partnering with Saudi Tourism initiatives and collaborating with global brands such as Nike, Adidas, Reebok, Nestle and Apple to carry out community initiatives and activities across the GCC region.
"It is amazing to see that there are so many opportunities for women," Attar said, describing the sports landscape in the Kingdom. "They are not only encouraged now to take part in sports and businesses (in Saudi Arabia) but they are heavily supported."