Third Parliamentary Session Derails Iraqi Presidential Selection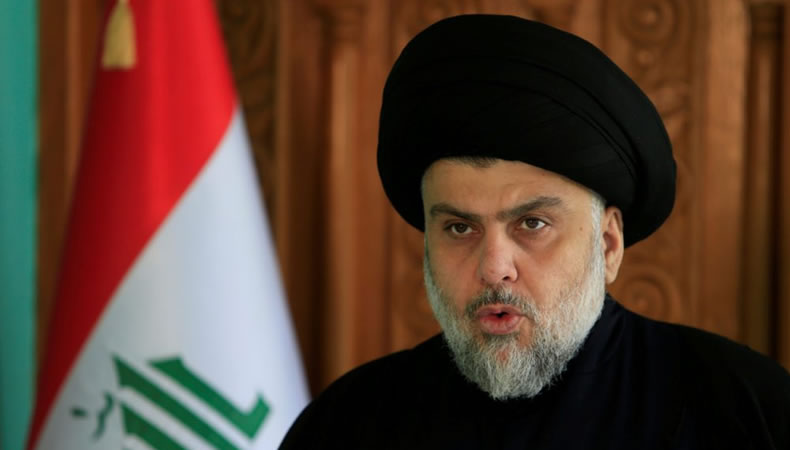 Iraq–The election of the new president is becoming an elusive reality for Iraq, as its pro-Iranian parties continue to derail the process. The third parliamentary session was again disrupted in this manner. It is a sad reality but despite the best efforts, Iraq still lacks a new government nearly six months after October elections.
Populist leader Moqtada-Al-Sadr was livid as his tripartite "Save the Nation Alliance" failed recently to achieve the two-thirds quorum needed to hold an electoral session. Moqtada Al Sadr's bloc has won the most seats. In total a 73 on the October 10 national election day much to the dismay of the Pro-Iranian parties. His win has brought about the formation of the largest political group by teaming up with other parties.
Shortly after the election results were announced, Mr Al Sadr formed an alliance with influential Kurds and Sunnis who won the most votes in their communities. But internal pressures have already seen its effect on Mr. Sadr. Iraq's political future has already been (to some extend) been decided over personal preferences and not leadership. Mr. Sadr has already nominated Riber Ahmed, the Kurdistan region's interior minister, for the position of president of the republic and Mohammad Jaafar al-Sadr, one of his cousins to be the next prime minister.
Related Posts
He has also chosen the director of the office of party leader Massoud Barzani, for the position of president of the republic. Apparently, Sadr seems to be motivated by a desire to free himself from the yoke of the pro-Iranian Shia Coordination Framework. He thus seems to have fallen under the control of Massoud Barzani and accepted his conditions.
A part of the conditions put forward includes endorsing the latter's nominee for the presidency of Iraq, despite the fact that the candidate is virtually unknown to most Iraqis. Moreover, Ahmed will have a hard time filling the shoes of a figure of the stature, connections and overall record of the incumbent Barham Salih.