UK Clinical Trials Hit Roadblock As Corona Virus Participant Falls Ill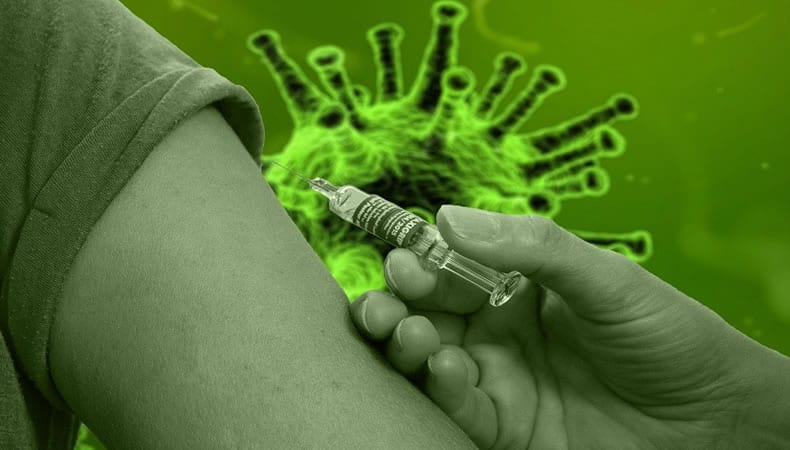 In a sad turn of events, the promising UK developed corona virus vaccine trials have had to be stopped as a participant has been left confirmed ill, post its consumption. According to confirmed British media sources, final clinical trials on the corona virus vaccine that was being developed by Astra Zeneca and Oxford University have now been put on hold. The participant is said to have had an adverse reaction at the time of the trial.
In its phase 3 testing, it has involved almost 30,000 participants in the US as well as the UK, Brazil and South Africa. According to reports from the New York Times, one of the participant's has developed an inflammatory condition in his spine that is usually triggered due to viral infections. The case in now under investigation and it has not been ascertained that the condition occurred due to the administering of the vaccine.
With such a spread of vaccine being administered, it does happen at times, than one out of a 1000 has an adverse reaction. However, one of the most promising vaccine solutions to the corona virus that was being offered to the world may find months to come back on track. A final decision on restarting the trial will be taken by the medical regulator the MHRA.
According to confirmed sources, this could only take days. Until then, all international vaccination sites, in the UK, Brazil, South Africa and the USA have been put on hold.Nine vaccine developers have already made a public pledge to place safety and security of human life over profiteering.  Astra Zeneca is one of them.
Meanwhile, Trump is using his pressure tactic to ensure the vaccine is available to general American public before elections kick-in. The other industry giants include Johnson & Johnson, BioNTech, GlaxoSmithKline, Pfizer, Merck, Moderna, Sanofi and Novavax are the other signatories.
According to WHO, many countries are using vaccine samples on participants. But none have made it to successful clinical trials. The same story goes for Chin and Russia that has begun inoculating some key workers with domestically developed vaccines. All of them are still listed by the WHO as being in clinical trials.
UK remains one of the few countries that had made it to the third phase of the clinical trials. There have been rumours over the Kremlin having tried to steal the vaccine formula from Oxford University through its own syndicate of cyber thieves. Russia has been pulled up for bad diplomacy and was questioned over this, but Kremlin refused to comment.